So uhhh I guess I should introduce myself and stuff. I'm Tatyana. up until high school I was called Tanya, but ever since I got a job and started college I've had to tell my name to so many people that saying "I'm Tatyana but you can call me Tanya because in Russian its the same name and its what everyone calls me" got tiring. So Tatyana it is.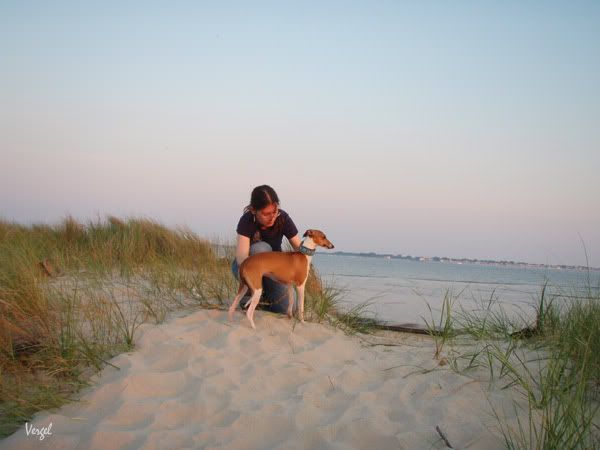 that's me up there. With my wunnerful dog Perry.
There's actually two of them. Perry and Marco are Italian Greyhounds. They're brothers although everyone asks me if they're brother and sister. I've never understood the need of some people to get one of each gender. Is it for variation? To see what one of each is like? I always wonder who people assume is the girl. I bet its Perry. He's the sissy boy.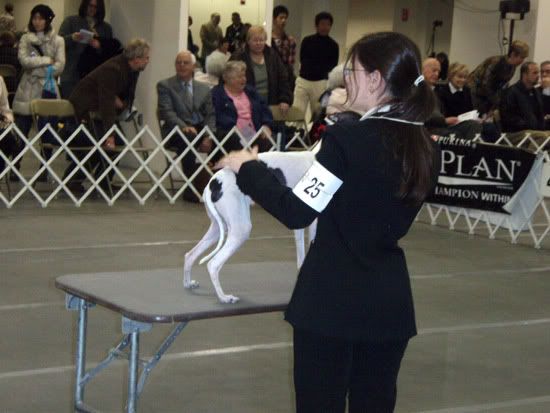 We're working on turning them into showdogs.
I also share residence with two kitties. That's Tim up there. He's my soulmate cat who lives for the joy of aggravating the boyfriend's allergies.
Anton... he's a little bit special. Like the Stephen Lynch song.
I just so happen to be a groomer for a living. See, proof: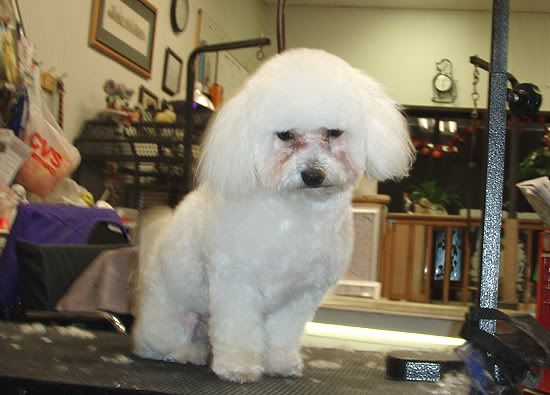 Okay its more of a weekend job. In the sense that I only groom once a week. Although honestly, its enough drama to last me.
see here's where the "crazy dog person" descriptions starts to make sense, huh...
Anyway, the main reason I decided to start a blog thingy was
Etsy
. In late January I opened up a shop to try my hand at selling something I'd come up with...
I paint dog portraits on seashells. Clam shells, to be exact. Its something different. And a lot of fun to make. Each dog has its own "personality" that i try to find. Its also a great way to get to know different breeds. It's a lot of fun. I'm still learning the quirks of acrylic paint. I want to introduce custom dog portraits soon. For now, I've got a lot of nice shells up for sale at the shop, and I do take requests for particular breeds.
I also have a .com address.
http://shellvergel.com/
- Although I really don't keep it as updated as i should. Mea culpa. It was a good $1o spent on hosting, but it winds up neglected. Some day I'll update it.
one more thing. Tea.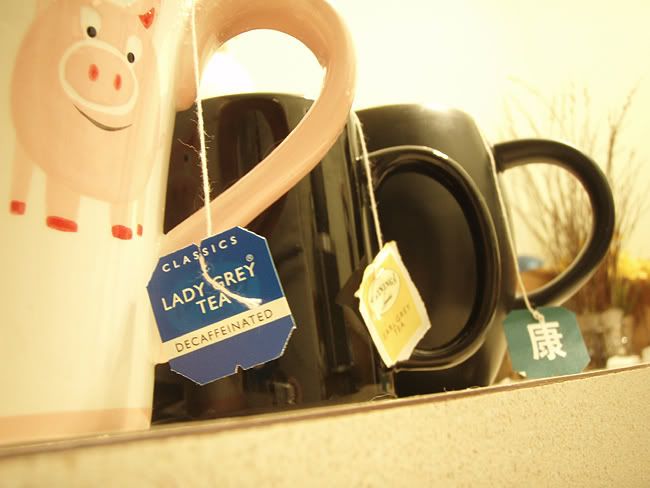 My absolute favorite is Lady Grey by Twinnings - exquisite stuff! Although not decaf. I am pretty immune to the caffeine amounts in tea.